VNA Awarded Healthcare Organization of the Year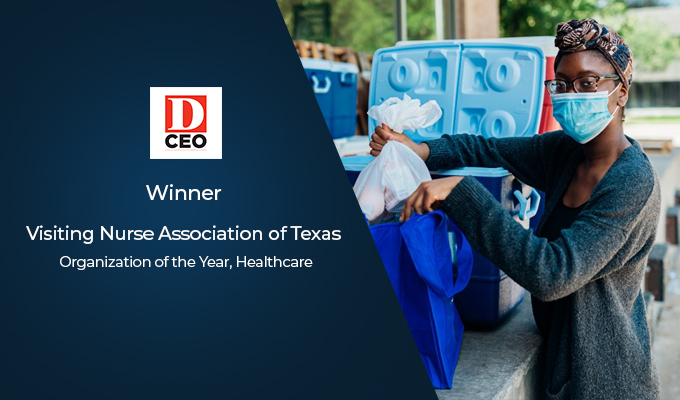 We at VNA are honored to be selected as Healthcare Organization of the Year by DCEO at their recent Nonprofit & Corporate Citizenship Awards 2021. Every group nominated for this award played a critical role in keeping our community safe and serving the most vulnerable.
VNA's dedicated board and compassionate staff members continue to work tirelessly amidst this pandemic to care for and protect those we serve—the homebound, the elderly and those suffering from serious illness. Without a doubt, this has been one of the most challenging obstacles we will ever face as we care for seniors in North Texas. Even in the face of these many challenges, VNA has, above all else, continued to provide hot meals to seniors and compassionate, comprehensive hospice and palliative care for those facing serious illness and support for their family caregivers.
Moving forward we are faced with a new reality that changes every day, but our commitment to the North Texas community has not changed. VNA remains steadfast in serving our most vulnerable, working to ensure that no senior is left hungry or alone, no patient is left uncomfortable or in pain, and no family is left without support in the midst of managing serious illness during a global crisis.
We cannot do our important work without the generous support of the community through volunteer service and financial support. Also, we are able to fulfill our mission through impactful partnerships with so many community groups. Serving our most vulnerable neighbors together, we can strive to build a healthier, stronger community. We are honored to receive this award and to serve North Texas.
Five-Day Deliveries to Resume October 1! Sign Up to Deliver Meals on Wheels Today!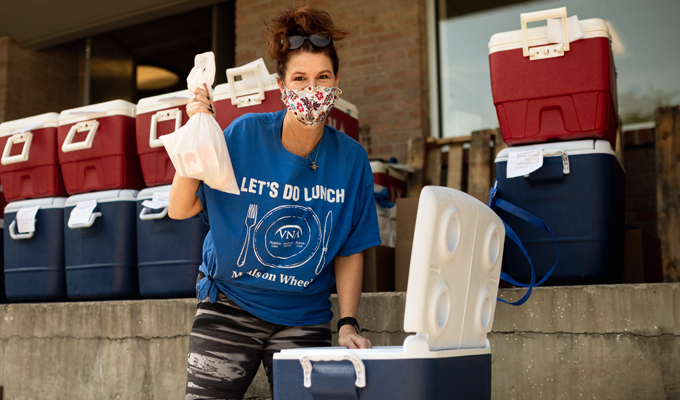 The pandemic brought many challenges to so many, including how we deliver food and friendship to homebound seniors in Dallas County. To protect our clients, volunteers and staff, VNA reduced delivery days. Despite the pandemic, more than 1.1 million meals were delivered to our homebound neighbors in the last year!
In order to resume to our weekday delivery schedule, we need your help! Please consider delivering on Mondays or Fridays beginning in October. Also, we are currently experiencing a shortage of meal delivery volunteers in Irving, Grand Prairie, Mesquite and Oak Cliff.
If you are a new volunteer or have not created an account in our volunteer portal, please go to https://volunteer.vnatexas.org/landing to sign up to volunteer today!
Once you have been fully onboarded as a volunteer through VNA Meals on Wheels, you will be able to sign up for a recurring (ongoing) route or a one-time route in an area that works best for you. You can also sign up for special events such as holiday meal deliveries and monthly pet food deliveries!
The VNA Meals on Meals Mobile App will be used to make the meal deliveries. Please go to the Apple or Google Play store to download the "VNA Meals on Wheels" app today.
If you already are a volunteer, please encourage your family and friends to sign up to volunteer to deliver meals in an area and day of the week that works best for them. Questions? Contact volunteer@vnatexas.org.
Lunchtime Grief Support Group Resumes in August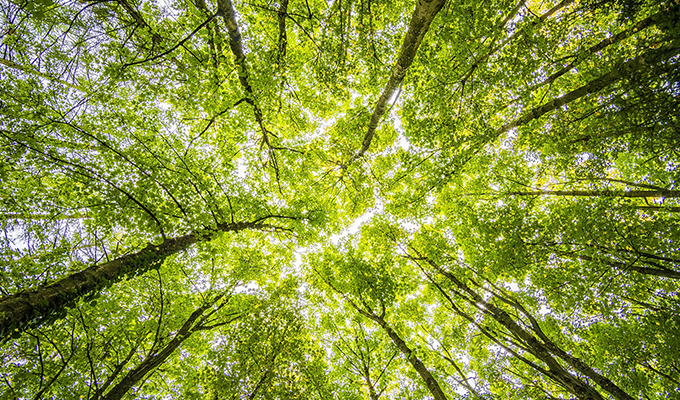 VNA grief support events provide an opportunity for bereaved individuals to meet with others who understand loss. These meetings provide an opportunity to learn about some aspect of the grief process and an opportunity for questions and discussion.
Meetings occur on the fourth Thursdays each month from 12:00 to 1:00 pm. Upcoming meetings will be held on August 26, September 23, and October 28 via Zoom. RSVP is required to Sue Rafferty, LMSW, rafferts@vnatexas.org, or call 972-215-6128. An email reminder with the Zoom link will be sent out before the meeting.
VNA has a variety of grief support group opportunities available in person (masks required) and via Zoom. Visit https://www.vnatexas.org/events/ to learn more. Events are open to anyone in the community experiencing grief.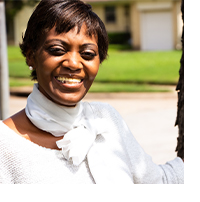 The guest speaker for the August meeting will be Rev. Dr. LaTrese Adkins, Founder/Executive Director of Beloved Community Center (www.belovedcommunitycenter.net). Her topic will be "Grieving in Grace: A Mother's Option to Surrender and Survive Child Loss." Rev. Dr. Adkins has experienced multiple losses and will share her unique experience with grief and how she has coped. Rev. Dr. Adkins has a BA in History/Africana Studies from Wellesley College, an MA in American History and a PhD in Comparative Black History from Michigan State University. Rev. Dr. Adkins has taught college-level history, race and ethnic studies, English as a second language, and adult basic education, and has worked with various nonprofit and faith communities.
Join us for North Texas Giving Day – September 23, 2021

A Message From Katherine Krause
While we had hoped we would be over the pandemic by this point, or at least on our way back to "normal", what we are finding in recent days is that we are going into what many consider to be another "surge" and COVID-19 numbers are on the rise.

COVID has changed from the virus we first saw in 2020 into a more serious and more easily spread virus called the delta variant of COVID-19. Hospitalizations are increasing for those who are not vaccinated. It is critically important to consider getting vaccinated now if you are not already fully vaccinated. We are hopeful these measures will keep all of us safe and well.



Due to the higher numbers in our area, we are increasing our efforts to keep our community safe. VNA employees will continue to wear masks and volunteers are asked to also wear masks when performing service to our clients, regardless of whether they are vaccinated. Also, we are continuing our work to vaccinate homebound neighbors in Dallas County, with more than 1,200 in-home vaccines delivered to date.
Thank you all for your continued support and commitment to safety in these uncertain times.
Sincerely,
Katherine
© VNATexas.org
1420 W. Mockingbird Ln., Suite 700, Dallas, TX 75247

VNA offers Meals on Wheels in Dallas County, and VNA Hospice Care and Palliative Care in Collin, Cooke, Dallas, Denton, Ellis, Fannin, Grayson, Henderson, Hunt, Johnson, Kaufman,
Navarro, Rockwall, Tarrant, Van Zandt and Wise Counties.

Unsubscribe from this newsletter instantly