A Heart for Service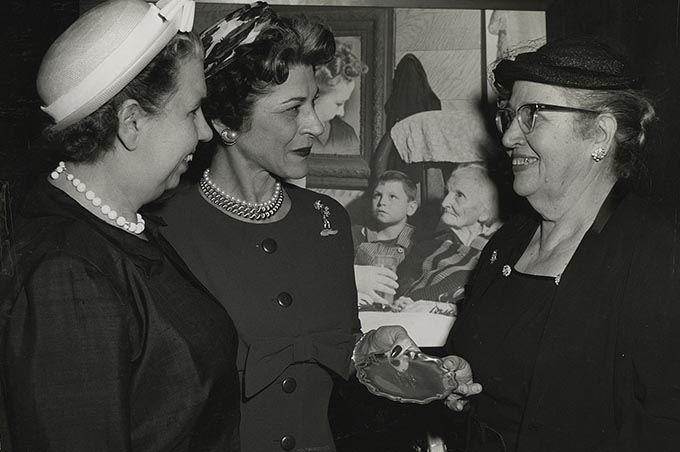 Lillian Beckett at VNA 25th Anniversary Celebration event receiving award from board members Helen Lefkowitz Florence and Mrs. Lawrence Sheldon.
In the early 1930s, public school nurse Lillian Becket led a small group of volunteer nurses into the poorest sections of Dallas and surrounding area to provide desperately needed care to women and children during the Great Depression. In this episode of the Aging Well with VNA podcast, you'll hear from the grandchildren of Lillian about their grandmother's heart for service and how she helped found the Visiting Nurse Association of Texas.
The previous version of VNA Today was sent by mistake misidentifying Georgia Bates as Lillian Becket. We sincerely apologize for the error.
Answering the Call with Heart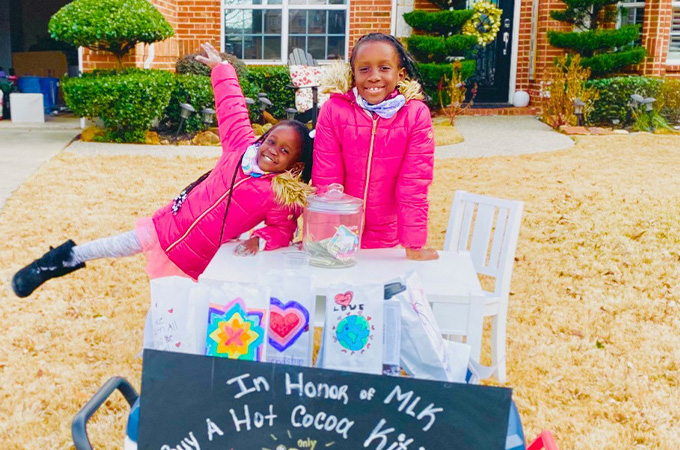 Inspired by the legacy and message of Dr. Martin Luther King Jr., volunteering on MLK weekend has become a special family tradition for the Kwizera household. For Emmanuel and Kechi and their daughters, Airelle (8) and Jocelyn (4), the pandemic gave them even more reason to do something special to spread joy to others.
"This year the girls wanted to do something big and the fundraising project came from their desire to give," said Kechi…
To read more about this inspiring family click the link below.
Protecting the Hearts of Those We Serve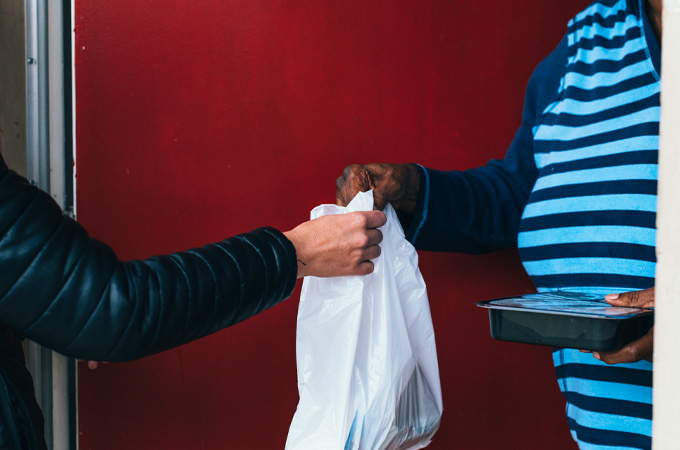 Thank you for your ongoing support to VNA. Throughout the COVID-19 pandemic, your commitment to our mission has remained strong, allowing us to continue serving vulnerable seniors in North Texas.
You've enabled us to continue delivering freshly prepared, frozen, and shelf-stable meals to clients as well as offering vital friendship when our staff and volunteers call clients weekly to make sure they are safe and have the essentials they need. You even helped us remove more than 600 seniors from our waiting list!
During these difficult times, many more have asked for help and the waiting list has grown once again. Will you consider making a gift to continue helping our most vulnerable senior neighbors in need? Your gift will provide food, friendship, and better health to those who need it most.
Every gift makes a tremendous impact! With your generosity more seniors will receive the help they need! Go to www.vnatexas.org/give now to make your gift!
With friends like you dedicated to our mission, VNA remains steadfast in serving seniors in North Texas. Thank you for being such a powerful force of good in our community. Our work would not be possible without you!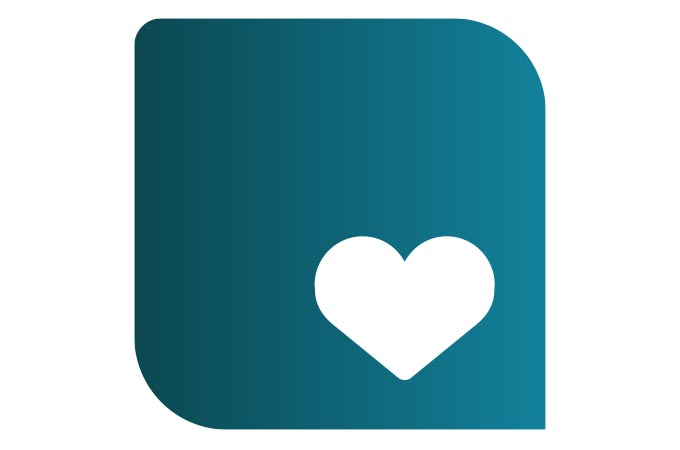 A Message From Katherine Krause
| | |
| --- | --- |
| Since I joined VNA in 2009, I've always been fulfilled by the incredible work we do caring for the most vulnerable in our community—hungry, homebound seniors and those facing the end of life. It did not take me long to realize heart is the core of our mission and the center of all we do. It was the caring hearts of the nurses who provided medical care to the women and children in the tent cities during the Depression that started VNA and it is with the same sentiment we carry on their mission 86 years later. | |
With our new logo and brand, we wanted to emphasize our services and we chose to highlight the heart icon first and foremost. The heart represents the care and compassion that embodies VNA and the important work we do each day. We care for our clients and patients as well as each other—especially as we navigate this unprecedented pandemic and the tumultuous year we have experienced collectively as a country. Our commitment to the community includes the charge we have undertaken to equality, diversity, and inclusion in all areas of our work.
February is heart month which is so fitting as it is also Black History Month. As we remember the heart of all VNA stands for, we also celebrate the African American men and women whose tireless work and sacrifice for equality continues today. We honor their commitment by creating a diverse and inclusive community that values all of our differences and allows us to leave a legacy of hope for our future generations.
Sincerely,
Katherine
© VNATexas.org
1420 W. Mockingbird Ln., Suite 700, Dallas, TX 75247

VNA offers Meals on Wheels in Dallas County, and VNA Hospice Care and Palliative Care in Collin, Cooke, Dallas, Denton, Ellis, Fannin, Grayson, Henderson, Hunt, Johnson, Kaufman,
Navarro, Rockwall, Tarrant, Van Zandt and Wise Counties.

Unsubscribe from this newsletter instantly