Three Delicious Ways To Support VNA!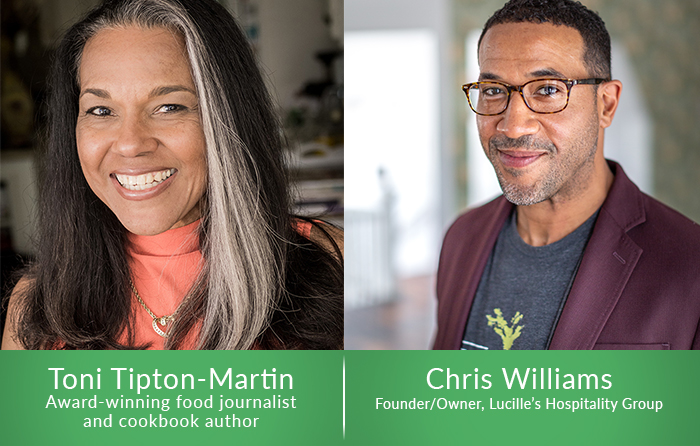 This year we have three fun and delicious events to bring out the foodie in you and support North Texas seniors:
3rd Annual Cocktails in the Kitchen to be held on March 24, 2022, featuring Chef Chris Williams
12th Annual Celebrity Chef luncheon and dinner to be held on March 30, 2022, featuring Toni Tipton-Martin
*All events are scheduled to be in person this year, with outdoor and virtual options being considered and will adhere to CDC and Dallas County guidelines.
Both of our featured culinary guests are incredible storytellers, passionate about preservation and education in African American-influenced cuisine and committed to serving under-resourced neighborhoods through service and advocacy. Click on the links above to read their respective and impressive biographies.
You and your guests will enjoy live professional cooking/cocktail demonstrations, a culinary presentation, and curated dishes from both chef's collections of Southern and African American-inspired recipes.
Serving as Chairs for Cocktails in the Kitchen are Jordan and Marty Brainerd and Katherine Mathes Bullock and Ken Bullock. The Celebrity Chef co-chairs are Kersten Rettig & Clark Knippers. Serving as honorary chairs this year for Celebrity Chef are the Wills Family. Thank you, Sue and Don Wills, and Paula and Charles Wills for your multi-generational support of VNA.
Serving 4,500 homebound seniors each weekday, VNA Meals on Wheels provides so much more than a meal with friendly visits helping keep seniors safe at home. VNA Hospice Care offers kind, compassionate care for those facing terminal illness and support to their families. Your generous support matters now more than ever as the needs of our senior population continue to rapidly expand and we continue our uninterrupted service to hungry senior neighbors and seriously ill patients. With the VNA Foundation covering all fundraising costs, 100% of proceeds from all events will go directly to our Meals on Wheels and Hospice Care programs.
Sponsorships/tickets for Cocktails in the Kitchen and the Celebrity Chef Dinner and Luncheon are on sale now! For more information, contact Jennifer Austin at 214-384-9515 or jennifer.austin@vnatexas.org
Donate Your myWalgreens Cash Rewards to VNA!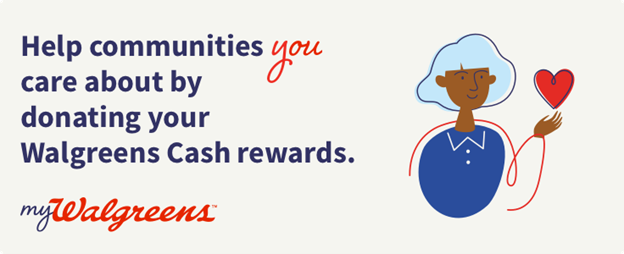 VNA is participating in the myWalgreens donation program! You can donate your myWalgreens cash rewards to VNA through 2/28/22. At Walgreens, you'll earn unlimited 1% Walgreens Cash rewards when you shop and you can choose how much to donate. It's that easy. Whether you'd like to contribute $1, $5, or more of your Walgreens Cash rewards you'll be making a big difference. It really adds up!
Honor the Dream: Annual MLK Day of Service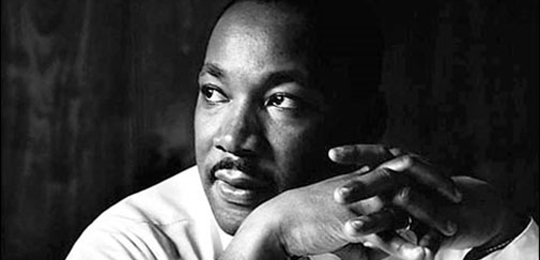 On MLK Day every year, our volunteers and paid drivers deliver hot meals to 4,500 Meals on Wheels clients throughout Dallas County. This year, our safe and socially distanced MLK delivery will be on Monday, January 17, 2022. The deadline to sign up: Monday, 1/10/22.
To continue keeping our volunteers, clients and VNA staff safe and healthy, we will continue practicing social distancing and wearing masks during meal pick up. Volunteers should wear their masks during meal pick-up and delivery. For all holiday deliveries, volunteers will be required to use our mobile app, as there will be no paper manifests available.
There are two pick-up locations to choose from for this special delivery day. Please use the following links to register for your desired pick-up location:
All meals will be pre-packed in the VNA insulated blue bags for you. These blue bags are yours to keep (please come back to deliver again soon!).
The pandemic has been challenging for all of us, especially our clients due to an increase in social isolation. For many of our clients, you will be the only person they see all day!
Please contact Mercedes Agüero at aguerom@vnatexas.org or (214) 689-2557 with any questions.
A Message From Katherine Krause – Here's to health and wellness in 2022
| | |
| --- | --- |
| All of our important work at VNA would not be possible without the generous support of time and treasure from our dedicated donors and volunteers. Throughout this pandemic and now in this new wave of infections, we continue to deliver life-affirming care through Hospice and Palliative care and Meals on Wheels, safely and with great compassion.As I recently shared with VNA's Board of Directors, the reason we have been successful through a very challenging pandemic is because our staff and volunteers have been tenacious, innovative, and heroic. | |
As COVID cases are rising in our community, it is up to all of us to do our part to protect ourselves, our loved ones, and our community—through vaccines, masking, social distancing, and good hygiene. It is my hope that we will get through yet another challenging time.
From all of us at VNA, thank you for your generous support in 2021 and we look forward to continuing to serve our hungry, homebound seniors and those facing terminal illness in our 88th year. YOU make a difference!
Kindly,
Katherine
© VNATexas.org
1420 W. Mockingbird Ln., Suite 700, Dallas, TX 75247

VNA offers Meals on Wheels in Dallas County, and VNA Hospice Care and Palliative Care in Collin, Cooke, Dallas, Denton, Ellis, Fannin, Grayson, Henderson, Hunt, Johnson, Kaufman,
Navarro, Rockwall, Tarrant, Van Zandt and Wise Counties.

Unsubscribe from this newsletter instantly