Aging Well with VNA Podcast – The Process of Grieving Amidst Uncertainty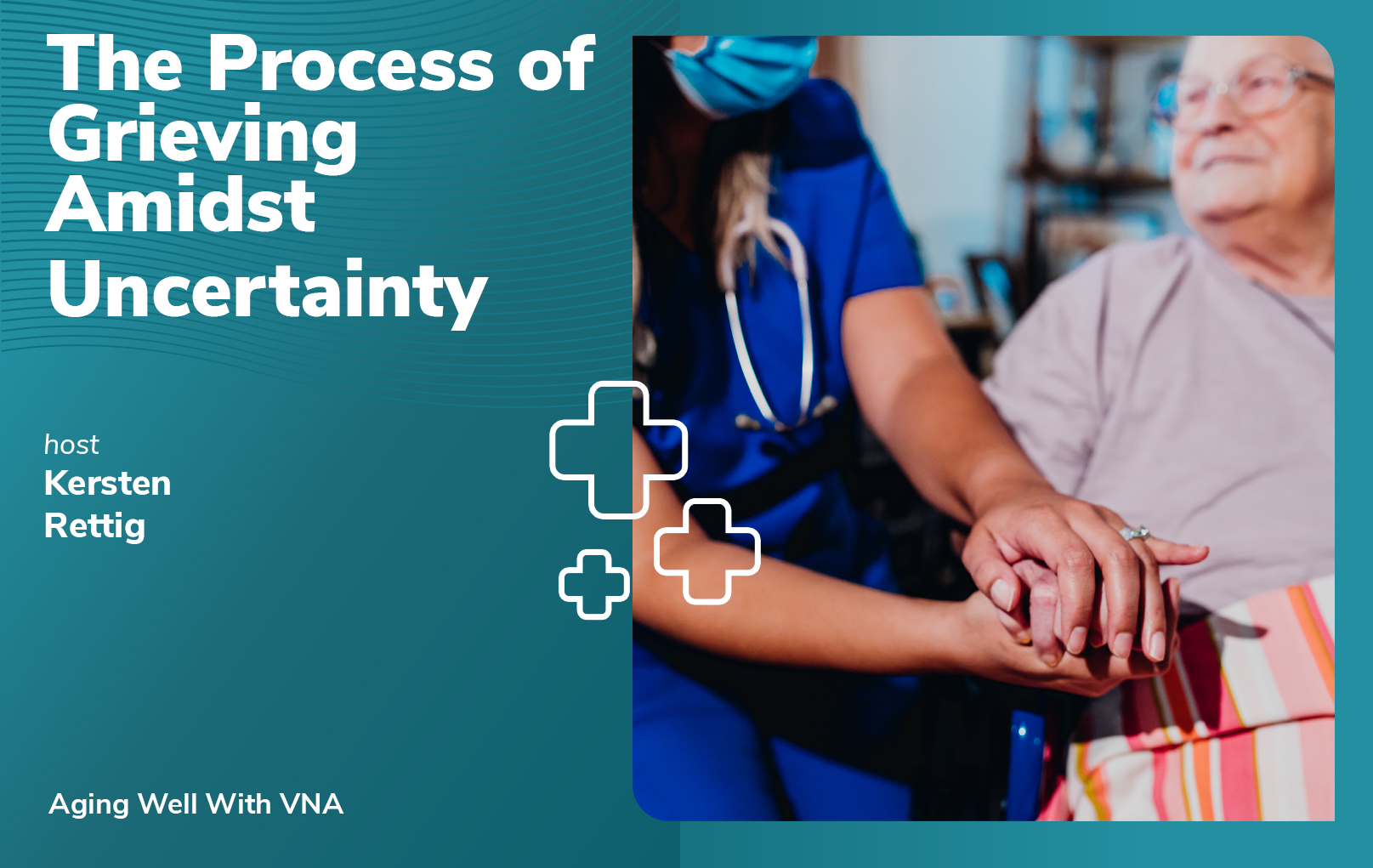 Grief is a complex journey and one we will all experience. Bereavement is the process of coping with grief and loss. Feelings of grief and loss can happen at any time throughout the course of an illness—for the patient and their loved ones. How each individual deals with grief is unique. In this episode of Aging Well With VNA, you'll hear from two experienced, trained social worker/counselors at VNA talking about the types of grief, what is "normal", and how the pandemic has changed the way we grieve. The VNA grief support team is here to help you navigate change and loss and help establish a foundation of healthy grieving. Tune in to hear more about the personal and unique journey of grieving.
In-home COVID-19 Vaccines Are a Lifeline for Homebound Seniors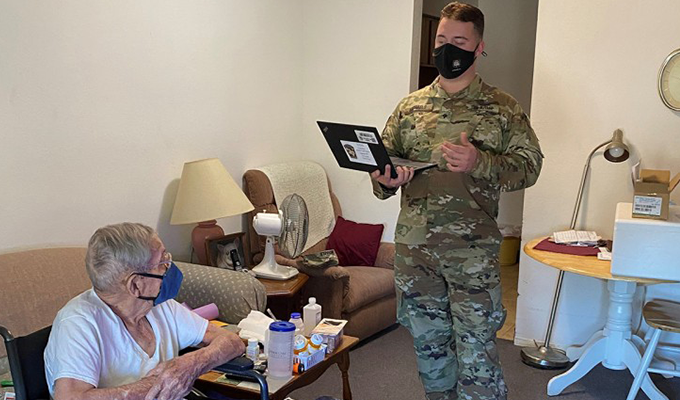 At age 94, Meals on Wheels client Fred Smith has had his fair share of health-related issues. Multiple cancers and treatments, a stroke, and a knee replacement have taken some of the spring in his step, but he's fought hard to be alive today.
Born and raised in Oak Cliff, Fred is a retired long-haul trucker and now lives in an apartment in DeSoto. His 15-year-old dog Rosie died in 2011 and he's lived alone ever since. Living through the pandemic was difficult for him, but spending 24 years on the road as a trucker prepared him for the loneliness. "All those years and all that time in the cab of the truck helped me from going crazy," he said. Still, he felt isolated and looked forward to his Meals on Wheels deliveries each week.
A Message From Katherine Krause
Each day brings renewed energy that life will soon return to normal. Emerging from the pandemic to hug our loved ones and get back to some of our normal activities is welcome news after such a difficult year.

The need for volunteers as the country "re-opens" is as great as ever. The isolated, homebound seniors VNA Meals on Wheels serves look forward to the friendly faces of dedicated volunteers.



We hope as you look at your summer returning to normal that you will consider volunteering to deliver nutritious meals or spend time with hospice patients. We have individual and group activities and are still offering some virtual opportunities as well. Please check out the ways you and your family can turn summer 2021 into a summer of service! Click here to learn more.
Sincerely,
Katherine
© VNATexas.org
1420 W. Mockingbird Ln., Suite 700, Dallas, TX 75247

VNA offers Meals on Wheels in Dallas County, and VNA Hospice Care and Palliative Care in Collin, Cooke, Dallas, Denton, Ellis, Fannin, Grayson, Henderson, Hunt, Johnson, Kaufman,
Navarro, Rockwall, Tarrant, Van Zandt and Wise Counties.

Unsubscribe from this newsletter instantly