Did you miss the COVID-19 Vaccine Q&A?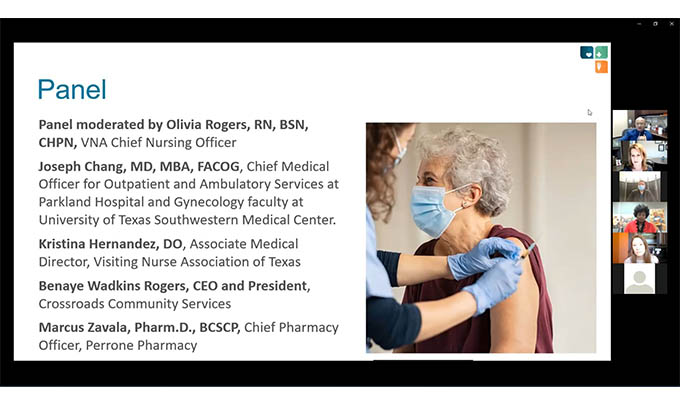 On March 2nd, VNA hosted a webinar featuring a panel of medical professionals and community leaders sharing their expertise and insight into the importance of the COVID-19 vaccine as well as overcoming access issues and cultural skepticism. The panel addressed some common questions, concerns and myths that have emerged about COVID-19 vaccines.
We encourage you to listen and share this webinar with friends and family. Click below to listen.
https://www.vnatexas.org/podcasts/the-covid-19-vaccine-myths-facts-qa-with-medical-professionals-and-community-leaders/
Panel moderated by Olivia Rogers, RN, BSN, CHPN, VNA Chief Nursing Officer
Joseph Chang, MD, MBA, FACOG, Chief Medical Officer at Parkland Hospital and Gynecology faculty at University of Texas Southwestern Medical Center
Kristina Hernandez, DO, Associate Medical Director, Visiting Nurse Association of Texas
Benaye Wadkins Rogers, CEO and President, Crossroads Community Services
Marcus Zavala, Pharm.D., BCSCP, Chief Pharmacy Officer, Perrone Pharmacy
Recording from live webinar held on March 2, 2021.
It's time to March for Meals!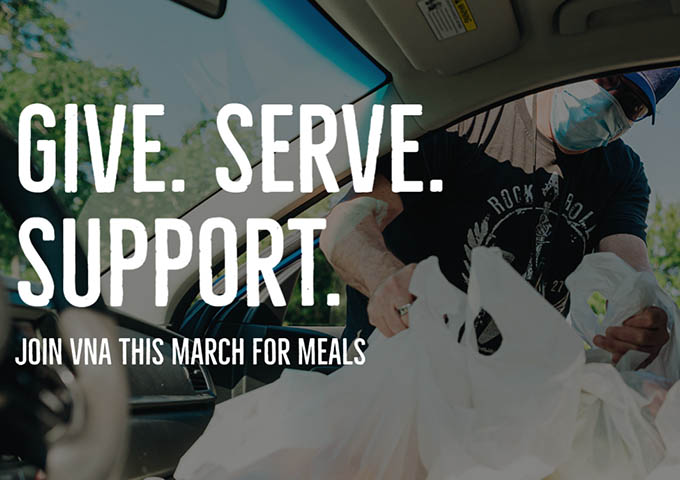 Throughout the month of March, the Visiting Nurse Association (VNA) will host a series of fundraisers at local restaurants and shops, and host community activities as part of the national March for Meals campaign. Established in 2002, March for Meals mobilizes hundreds of Meals on Wheels programs in the United States to educate, build support and raise awareness about senior hunger.
Volunteers are the backbone of VNA's Meals on Wheels program. Now more than ever, VNA benefits from volunteers delivering food and friendship to hungry, homebound seniors all over Dallas County. March for Meals encourages North Texans to donate to VNA, volunteer to deliver meals in-person or virtually, and participate in community events.
Our Meals on Wheels program has been part of the Dallas community since 1973 and now serves 4,600 seniors each week! Come get involved and Let's March!
Calling all foodies!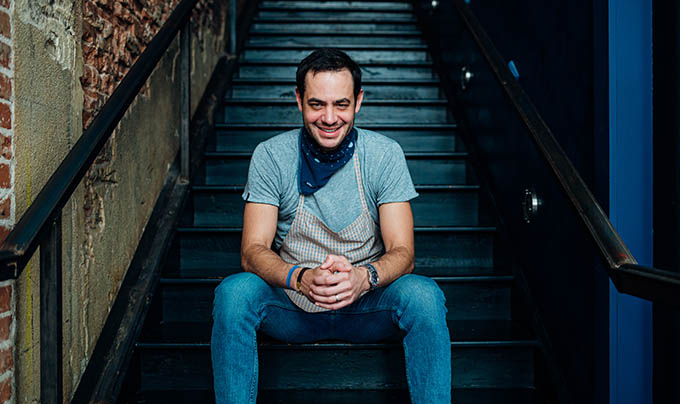 Join Julian Barsotti, chef and owner of Dallas' favorite restaurants Nonna, Carbone's, Sprezza, and Fachini for Cocktails in the Kitchen benefitting the Visiting Nurse Association. You'll receive a basket of Venetian-inspired delicacies known as andar a ciceti-small bites made with exquisite ingredients and a virtual behind-the-scenes look at the Haggerty Kitchen. Via Zoom, Chef Barsotti will demonstrate one of his favorite menu items and will also discuss how the pandemic spurred two new restaurant concepts for his company.
All funds raised support VNA Meals on Wheels, Hospice and Palliative Care programs.
This event is VIRTUAL. For tickets and more information, please go to www.vnatexas.org/cocktailsinthekitchen/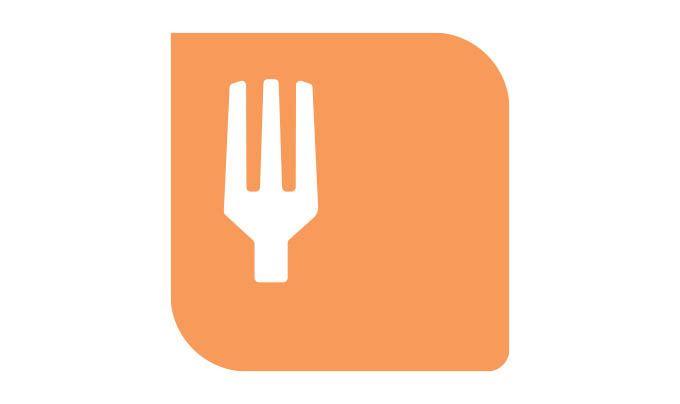 A Message From Katherine Krause
| | |
| --- | --- |
| For so many people, food represents love, comfort, and care. Making a meal for someone shows kindness and compassion. The many ways food affords nourishment cannot be overstated. At VNA we understand this well. Since we began providing Meals on Wheels in Dallas County in 1973, our goal has been to provide the physical nutrition and the social nourishment delivering a hot meal provides to our homebound seniors. | |
What began with 125 meals each day has blossomed into an incredible daily operation serving thousands of meals each week delivered by friendly volunteers and drivers who offer nourishment, hope, and love. Highlighting the fork icon of our new logo may seem obvious. The symbolism of the fork is that like the other icons, it works in tandem with the heart of VNA and the clinical care we provide. The meals served to our hungry, disabled elderly neighbors mean so much more than just a hot lunch. With our trays of food and smiling faces knocking at the front doors of these seniors, VNA Meals on Wheels is an army of devoted individuals ensuring our elderly neighbors are fed, comforted, and loved.
Sincerely,
Katherine
© VNATexas.org
1420 W. Mockingbird Ln., Suite 700, Dallas, TX 75247

VNA offers Meals on Wheels in Dallas County, and VNA Hospice Care and Palliative Care in Collin, Cooke, Dallas, Denton, Ellis, Fannin, Grayson, Henderson, Hunt, Johnson, Kaufman,
Navarro, Rockwall, Tarrant, Van Zandt and Wise Counties.

Unsubscribe from this newsletter instantly