We've Got Our Pies on You! Order Today!
For the 11th consecutive year, VNA proudly presents the Power of Pie event, sponsored by Interabang Books! Check pies and pumpkin bread off your to-do list by purchasing your pumpkin and pecan pies and pumpkin bread TODAY and support North Texas seniors.
With 100% of the proceeds benefiting the Visiting Nurse Association (VNA), this grassroots event has raised more than $500,000 since its inception. Power of Pie was born of the idea that pie is a truly special thing—it stands out amongst practically all other foods as a symbol of comfort, home, and family, especially during Thanksgiving. Your purchase of pies and bread feeds more than folks at your Thanksgiving table. It provides food, friendship, and comforting care to homebound and seriously ill neighbors.
Keep Our Wheels—and Yours!—Turning
As part of their Drive To Do More commitment to support charities and volunteers nationwide, Jiffy Lube is collaborating with Meals on Wheels to raise funds and awareness that will help our seniors stay nourished! We're excited to invite Jiffy Lube customers to join the effort. From October 1 to October 31, customers who receive oil changes, tire rotations or other vehicle maintenance will be able to donate $3 to Meals on Wheels at check-out. Funds raised in our local community will be used to support our local efforts here at VNA Meals on Wheels! Learn more about the partnership and find a Jiffy Lube location for your next car service.
Honor your Loved Ones on the VNA
Light Up a Life Holiday Tree
As the holidays approach, many of us are thinking of ways to honor and remember those we love and those we have lost. VNA offers a special way to pay tribute in their honor or memory on the Light Up a Life Holiday Tree.
With a suggested gift of $10 or more, a personalized dove with the name of each life you wish to honor or remember will be placed on one of the community trees. For $100, you can order an engraved crystal ornament to place on your own tree.
Your gift to the annual Light Up a Life program for VNA Hospice Care ensures VNA can continue to provide compassionate end-of-life care for patients, caregivers and loved ones no matter their ability to pay.
Click here to purchase your paper dove or engraved crystal ornament today.
A Message From Katherine Krause


Hospice is unlike many forms of traditional medical care in that hospice treats the patient, not the disease. The purpose of VNA Hospice Care is to provide comprehensive, expert care that supports adult and pediatric patients in the last months of their lives. Our goal is to tailor a plan of care specifically designed with the goals of the patient and family in mind. The philosophy of VNA Hospice Care is to provide support for the patient's emotional, social, and spiritual needs, along with a treatment plan designed around symptom management.
In addition to the care philosophy of treating the whole person—mind, body, and spirit—our team focuses on helping the patient and their family make the most of the time they have. Patient-centered goals are unique to each individual and family.
Living life to the fullest is truly part of the hospice philosophy and our team is honored to walk alongside patients and families, like the Nichols family, to help them make the most of their time together. While Michelle lost her battle with cancer, she and her husband, Greg, remain an inspiration for how to truly live life to its fullest, even in difficult times. Michelle's legacy lives on through the Music Meets Medicine/Moonshot Concerts ministry they created to help other families experience the healing power of music. Learn More Here
You can also see their beautiful story here: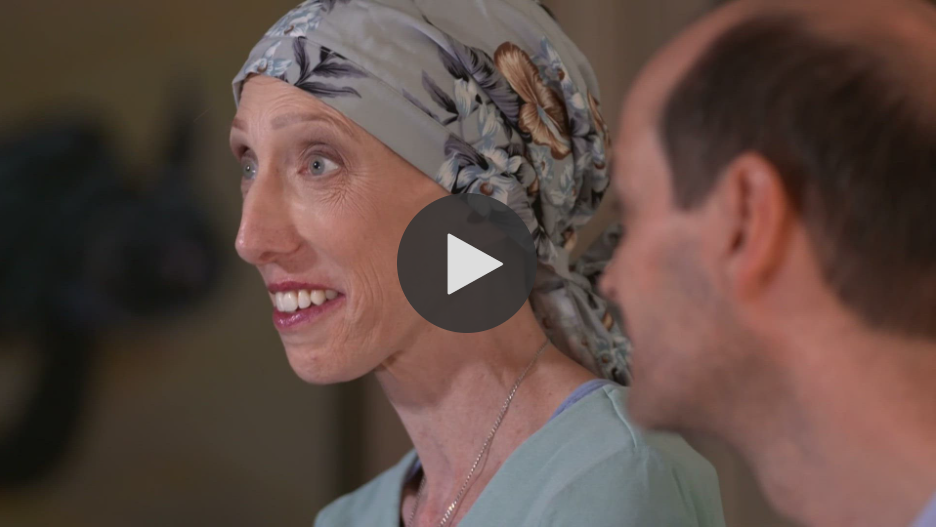 It is truly an honor to help families through challenging times. Learn More Here
© VNATexas.org
1420 W. Mockingbird Ln., Suite 700, Dallas, TX 75247
Established in 1934, the Visiting Nurse Association of Texas (VNA) is a nonprofit 501(c)(3) organization that helps people age with dignity and independence at home. VNA offers Meals on Wheels in Dallas County, and VNA adult and pediatric Hospice Care, and Supportive Palliative Care in Collin, Cooke, Dallas, Denton, Ellis, Fannin, Grayson, Henderson, Hunt, Johnson, Kaufman, Navarro, Rockwall, Tarrant, Van Zandt and Wise Counties.
Unsubscribe from this newsletter instantly.