Event Co-Chairs

Dr. Candace Evans and Christian Evans
Alyce and Clifton Miller

Held at the
VNA Haggerty Kitchen
1440 W Mockingbird Ln. Dallas TX 75247
100% of the proceeds will support
VNA Meals on Wheels and Hospice Care Programs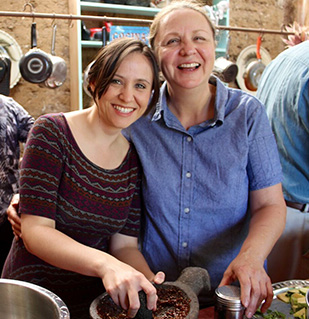 Featuring Chef Iliana de la Vega and Isabel Torrealba


Iliana de la Vega

Iliana de la Vega is an award-winning Mexican-born chef/owner of El Naranjo, a traditional Mexican restaurant in the heart of Austin, Texas. Chef de la Vega has received numerous prestigious accolades throughout her culinary career, including the 2014 Ohtli Award in recognition of her work in furthering Mexican gastronomy in the United States and the 2014 Hispanic Female Entrepreneur of the Year award from the Greater Austin Hispanic Chamber of Commerce. Chef de la Vega was also named a semifinalist in the 2019 and 2020 James Beard Awards for Best Chef: Southwest. In 2022, she became the first-ever winner of the Best Chef: Texas category in the James Beard Awards. 

Chef de la Vega currently serves as a consultant for the Stanford University Dining Enterprises. Additionally, she and her daughter Isabel lead culinary trips to various regions of Mexico, including Oaxaca and Mexico City, through their food tour group Mexican Culinary Traditions.

Isabel Torrealba  

Isabel Torrealba is a Social Anthropologist turned Journalist with a master's degree in Cultural Reporting and Criticism from New York University. She grew up in Oaxaca, with chefs for parents, learning to love food in the restaurant's kitchen, dining room, and markets. Her work has appeared in Edible Austin, Eater, the LA Review of Books, Slate Magazine, Food52, and Atlas Obscura, among others. She also takes people on culinary adventures around Mexico with the travel company she co-founded, Mexican Culinary Traditions.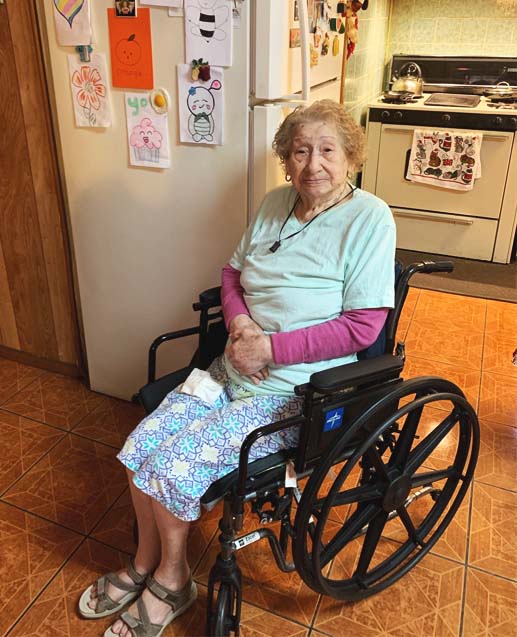 Your Support Helps Seniors Age with Dignity
The Visiting Nurse Association of Texas (VNA) is a nonprofit that has played a critical role in community-based health care since 1934. We provide hospice and palliative care, nutritious meals and social connection for homebound seniors, and serve as the premier aging resource for North Texas.

Through your participation in Cocktails in the Kitchen, you'll be helping to ensure VNA can continue to serve the seniors of North Texas through programs like Meals on Wheels and Hospice Care.

To learn more about the ways we're serving seniors, visit VNATexas.org.