Having trouble viewing this message? Click here to view in your browser.


Power of Pie is Here!
Top Bakers across Dallas are offering up their delicious pies for a donation that helps feed Meals on Wheels clients - now that is something sweet! With Thanksgiving just 23 days away, it's time to leave the pies to the professionals. Each pie is $25, and 100% of the funds support the programs of VNA. Our goal this year is 4,000 pies - will you help us make it? We have pick-up locations all over town and even a delivery option! Each pie you order allows us to make sure homebound seniors enjoy a hot, nutritious Thanksgiving dinner and meals throughout the year. That's the Power of Pie!.
| | | |
| --- | --- | --- |
| Pumpkin Pie | Pecan Pie | Zero Calorie Pie |
Special thanks to our Top bakers as of 10/31: Abacus, The Anatole, Bark, Brookhollow Country Club, Cafe Momentum, Central Market, Collin College, Empire Baking Company, Experimental Catering, The Fairmont, Fearing's, FT 33, The Gaylord, Hatties, Haute Sweets Patisserie, The Joule, Knife, Lakewood Country Club, The Mansion on Turtle Creek, Norma's, Oddfellows, Remedy, The Ritz-Carlton, Uncle Willie's & Wolfgang Puck

Percent of hospice
patients aged 85+

Meals on Wheels Volunteers
this Thanksgiving

| | | |
| --- | --- | --- |
| He was able to use an adaptive instrument to shake as he sang with our Music Therapist, Karen Sholander. After only one song, he stopped shaking the instrument. When Karen asked him why, he said, "I'm too tired." So they sang another song together, but then he stopped singing. When Karen asked him why, he again said, "I'm too tired." With his arms too tired to shake, voice too tired to sing, he said his ears weren't too tired to listen. So Karen sang a bit longer until she sang him to sleep. We provide music therapy as part of our hospice care program to provide comfort, expression, joy, and stimulate memory and articulation. | | |
In Memory of a Loved One at Christmas
Light Up A Life in memory or in honor of your loved one at Christmas. Place a personalized dove with the name of each life you wish to honor or remember on the VNA Christmas Tree in your choice of locations including Denton, Collin County, Dallas, or Kaufman for a suggested donation of $10 or more.

You can add your loved one's name to your own tree by ordering a Light Up A Life Crystal Keepsake Ornament, which will be inscribed and mailed to your home. Your gift of a dove or crystal keepsake to VNA Hospice Care provides compassionate end-of-life care for patients, caregivers, and loved ones - no matter their ability to pay. Order your dove or crystal ornament at www.vnatexas.org/lightupalife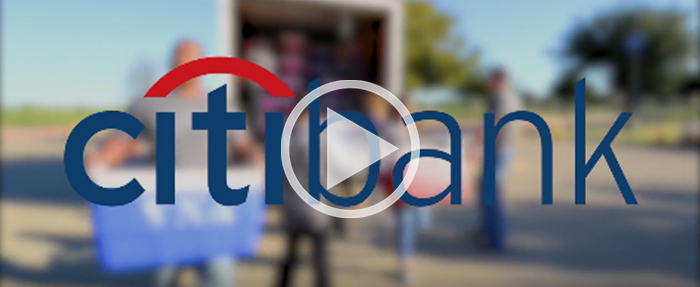 This is our sixth year to offer this teen leadership, service, and philanthropic opportunity to high school students. The 2016 Teen Board is comprised of 70+ students representing 22 Dallas area High Schools. Membership is by application, and students commit to a year of meetings, delivering Meals on Wheels, helping with special projects, events, and fundraisers. "I found out that I love interacting with seniors and I love volunteering. It's made me think about how I might incorporate that in my career plans," says one high school junior.

Since 2011, our teen board members have helped assemble more than 12,000 Thanksgiving fruit bags, 6,000 shelf-stable meals, and 3,500 pie boxes for Power of Pie. They've also donated $1,500 and delivered more than 5,900 Meals on Wheels to homebound seniors. Way to go VNA Teen Board!
VNA is always looking for passionate volunteers.



Feed a senior or provide
hospice services.



Spread the word
on social media.


Throughout the year, I'm always touched by the support of the community, but nowhere is it more profound than during the Thanksgiving and Christmas holidays. On Thanksgiving morning, we'll have more than 1,200 people come to our kitchen near Love Field to pick up coolers of hot, freshly-prepared Thanksgiving dinners and deliver Meals on Wheels to more than 4,600 homebound seniors!

Across town, caring hospice volunteers will share companionship and interaction with people who are near the end of life. The compassion, generosity, and sense of community displayed by volunteers of all ages are what make North Texas an amazing place to live. Thank you for being part of our VNA community!

Gratefully,

President & CEO VNA Texas

P.S. - Don't forget to order your delicious Thanksgiving pie! Powerofpie.org