Celebrity Chef Re-Imagined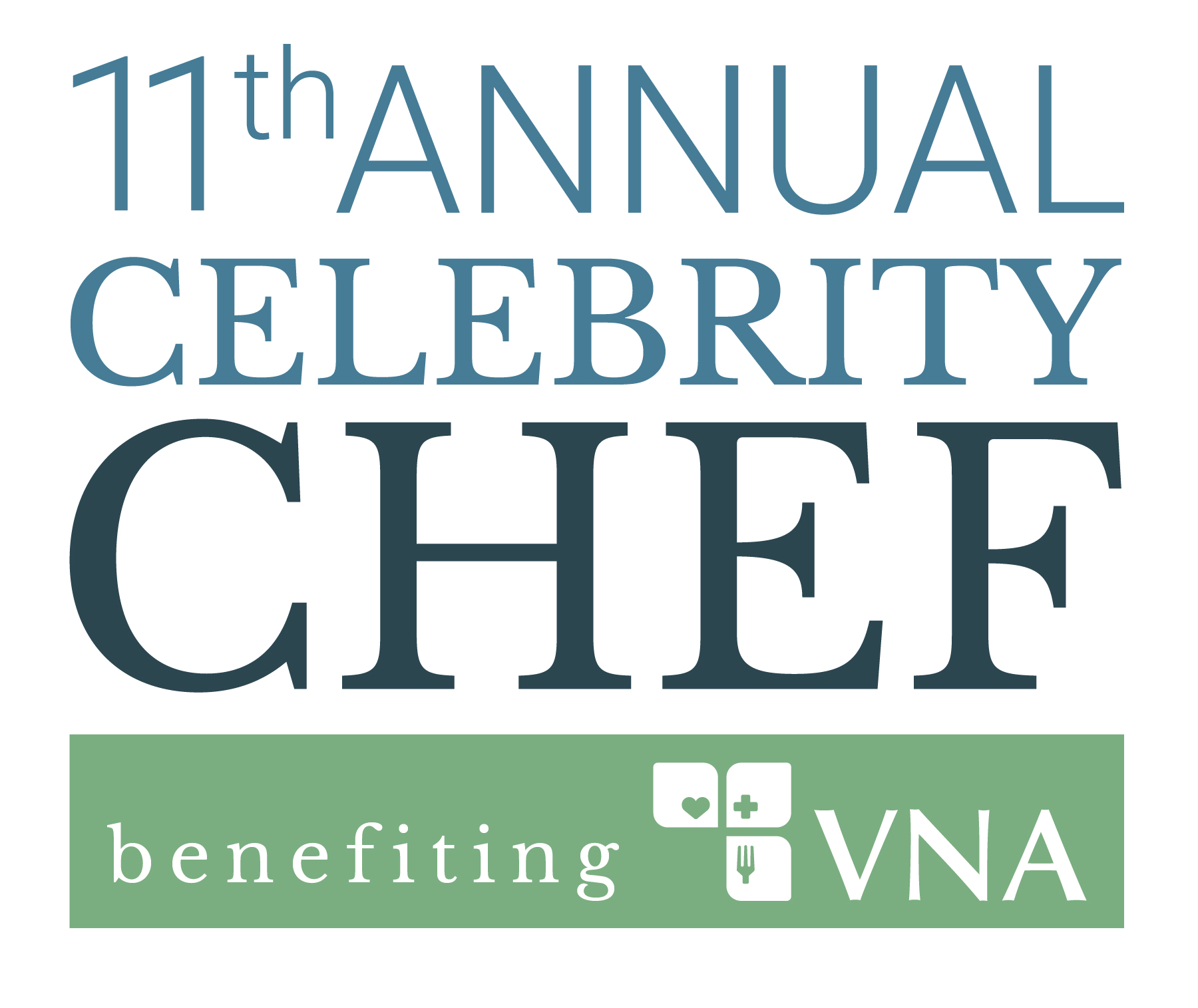 "There is something profoundly satisfying about sharing a meal. Eating together, breaking bread together, is one of the oldest and most fundamentally unifying of human experiences."
-Barbara Coloroso
The Visiting Nurse Association's annual Celebrity Chef event will be held on March 24, 2021. As you likely know, this event, now in its 11th year, is one of the most celebrated events in Dallas bringing together generous supporters to raise vital funds for VNA.
Why Celebrity Chef Looks Different This Year
Given the events of the last eight months, including the significant impact the pandemic has had on our senior neighbors in need, our local restaurant scene and food service industry as a whole, it just felt right to stay close to home and collaborate with those who support VNA while giving back to those who have been challenged to stay afloat. We've found the best of the best to provide us with delicious and sophisticated comfort food to soothe our souls.
Julian Barsotti, chef and owner of Dallas' favorite restaurants Nonna, Carbone's, Sprezza, and Fachini is headlining the 11th Annual Celebrity Chef event. During the quarantine, Julian and his team quickly pivoted and created two, one-of-a-kind pop-up concepts, Ritas & Queso and The Grape Ape. Featuring Tex-Mex favorites and Italian eats respectively, the delivery and pick-up options have hit a sweet spot for Dallas diners.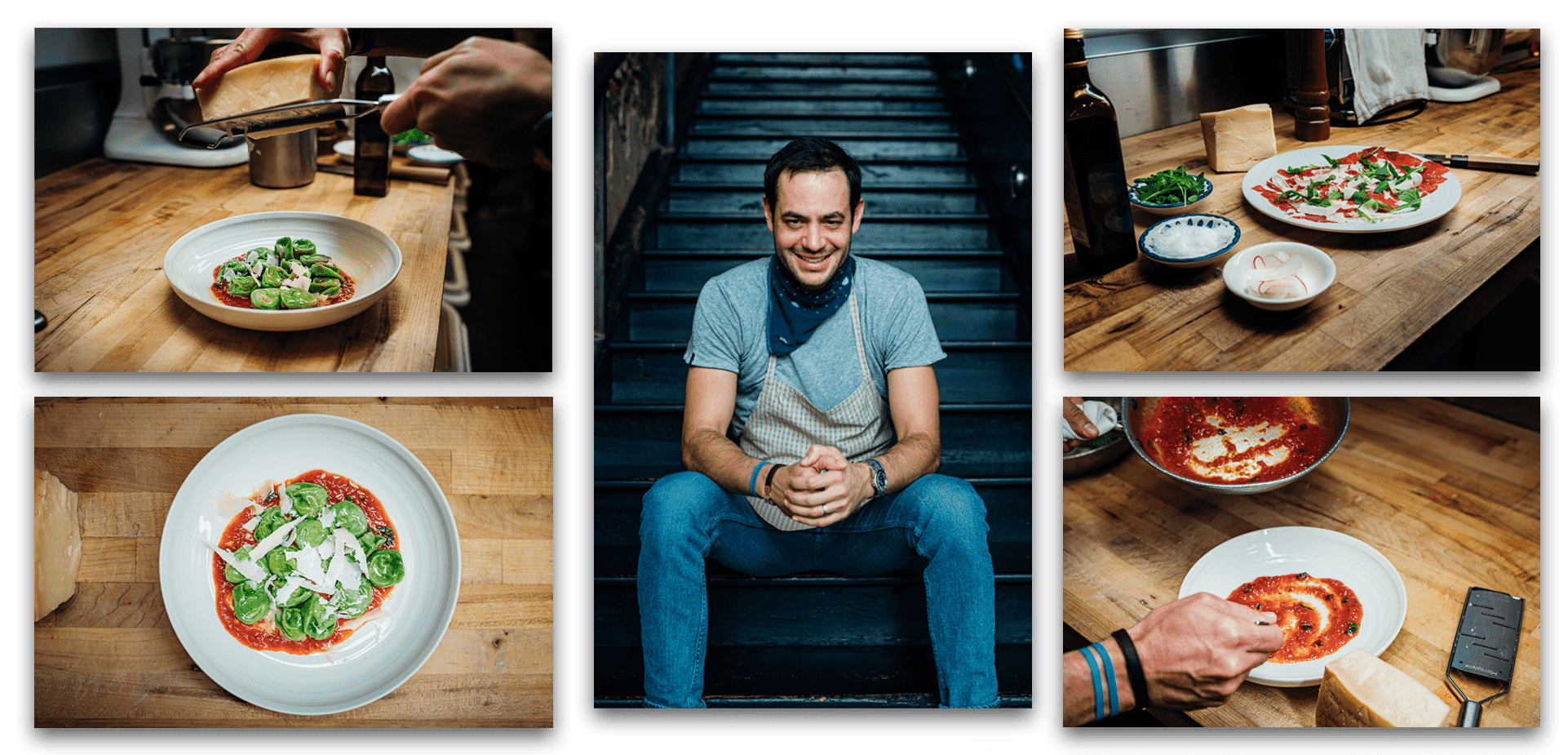 Serving as Honorary Chairs are Andrea Hagar and Shelley Hudson of Food Company. As founders and co-owners of Food Company, a local custom catering company, they have been fiercely supportive of the Celebrity Chef event from the beginning. And, how fortuitous that Shelley just happens to be Chef Julian's mom! Great taste runs in the family.
Event chairs Julie and Eric Clark and Catherine and Will Rose are leading this effort and are strategically positioning the Celebrity Chef event to focus on support, promotion, and advocacy of VNA while keeping safety top of mind.
Ensuring the Safety & Comfort of all Guests
Our number one priority is the health and safety of our guests, staff, and volunteers.

In this constantly evolving climate, we are monitoring recommendations daily from the Centers for Disease Control and our local government. We are steadfast in our commitment to making decisions that positively impact those we serve and those who serve others at VNA.

Following are the steps we are taking to safely carry out our commitment to the health and safety of our guests, staff and volunteers.
As of now, virtual and in-person options are available for the event.
The in-person options include indoor and outdoor socially distanced seating.
Supporters were asked previously to indicate their level of comfort regarding seating preferences via a survey.
A decision about hosting an in-person event of any capacity will be made in a timely manner prior to the event and will be dependent on the virus conditions and appropriate precautions in March.
We are only working with vendors who also follow all guidelines set forth by the CDC to stop the spread of COVID-19.
VNA will contact each guest prior to the event to confirm their preferred seating choice and to communicate any changes to the event.
Immediate communications will be sent to guests if there are any changes in the event.
Please join us for this unique experience and help us reach our fundraising goal of $700,000 to support VNA's important mission. We look forward to seeing you virtually or in-person on March 24th.
Virtual seating is also available and is unlimited.

As of December 1, 2020