The Most Trusted Provider of Quality Health Care
Established in 1934, the Visiting Nurse Association of Texas (VNA) is a nonprofit 501(c)(3) organization that helps people age with dignity and independence at home. VNA is the community's most trusted provider of quality health care services in the home and is the first, most experienced Hospice Care provider in Texas.  VNA offers Meals on Wheels in Dallas County, and VNA Hospice Care and Palliative Care in Collin, Cooke, Dallas, Denton, Ellis, Fannin, Grayson, Henderson, Hunt, Johnson, Kaufman, Navarro, Rockwall, Tarrant, Van Zandt and Wise Counties.
VNA Hospice & Palliative Care Service Areas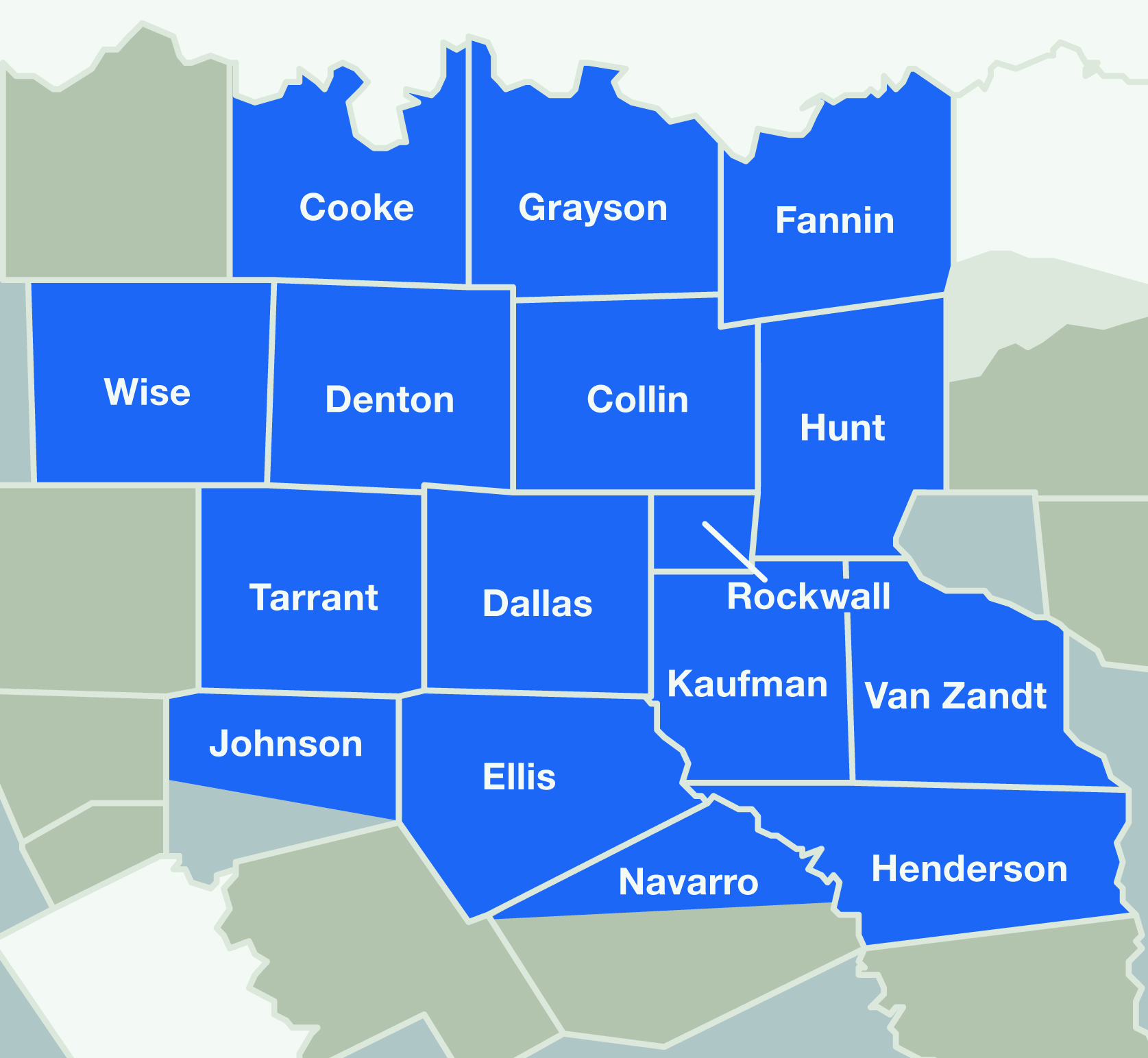 VNA Headquarters & Dallas Branch
1420 W. Mockingbird Lane
700
Dallas, TX 75247
(214) 689-0000
Counties Served: Dallas, parts of Tarrant and parts of Johnson
VNA Ann's Haven Branch
2800 Shoreline
250
Denton, TX 76210
(940) 349-5900
Counties Served: Denton, parts of Tarrant, Wise and Cooke
East Texas Branch
874 Ed Hall Drive
105
Kaufman, TX 75142
(972) 962-7500
Counties Served: Ellis, Henderson, Hunt, Kaufman, Navarro, Rockwall & Van Zandt
Collin Branch
7290 Virginia Parkway
2300
McKinney, TX 75071
(972) 562-0140
Counties Served: Collin, Grayson, Fannin and Hunt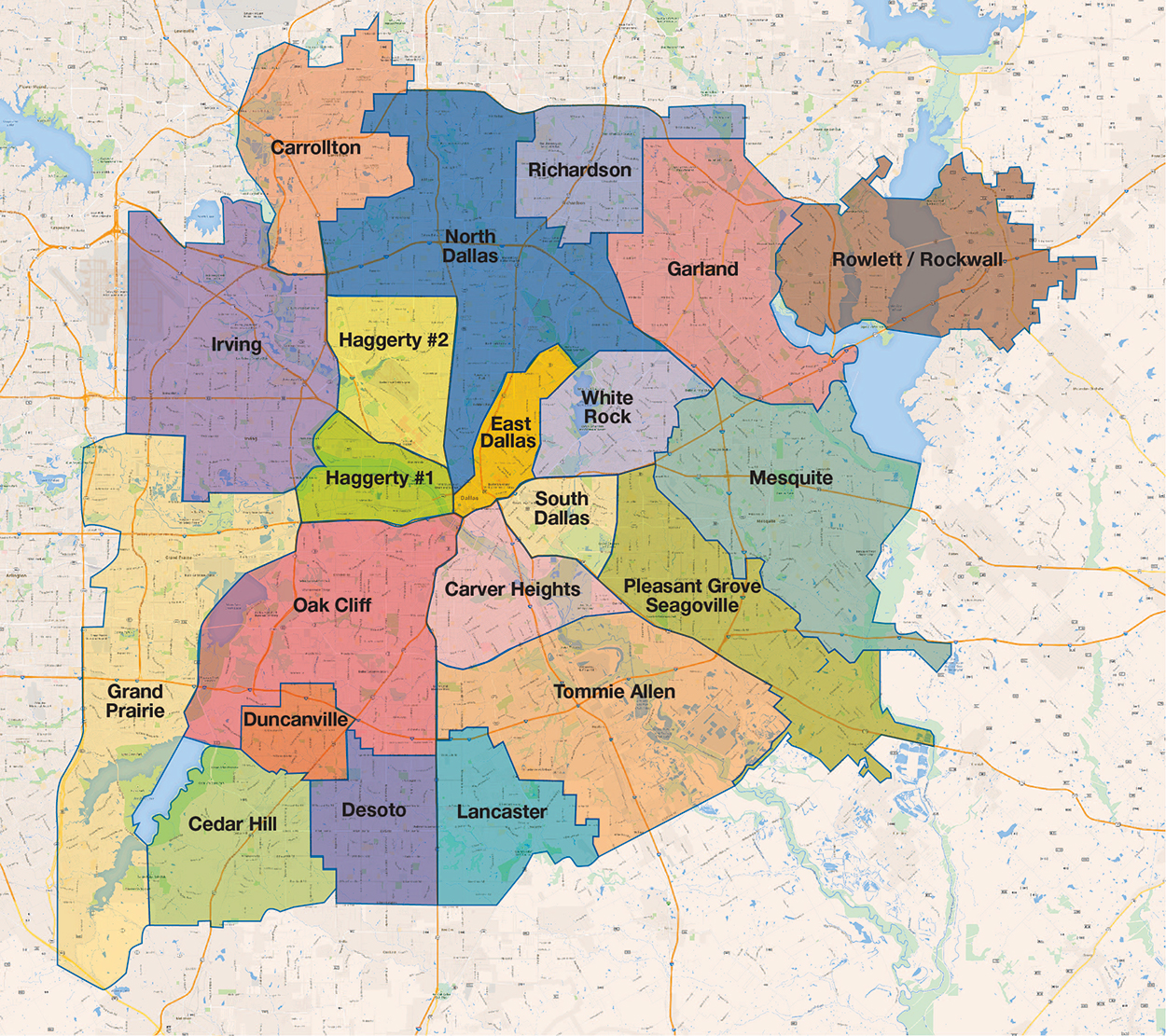 Meals on Wheels
Drop Site Map
VNA Meals on Wheels is available to residents of Dallas County. Volunteers pick up meals to be delivered at a designated pick-up location throughout the county, which are listed on the drop site map.
A list of surrounding Meals on Wheels locations outside of Dallas County are provided below. Additional Meals on Wheels locations may also be found by visiting www.MOWAA.org.