COVID Vaccine Registration Information: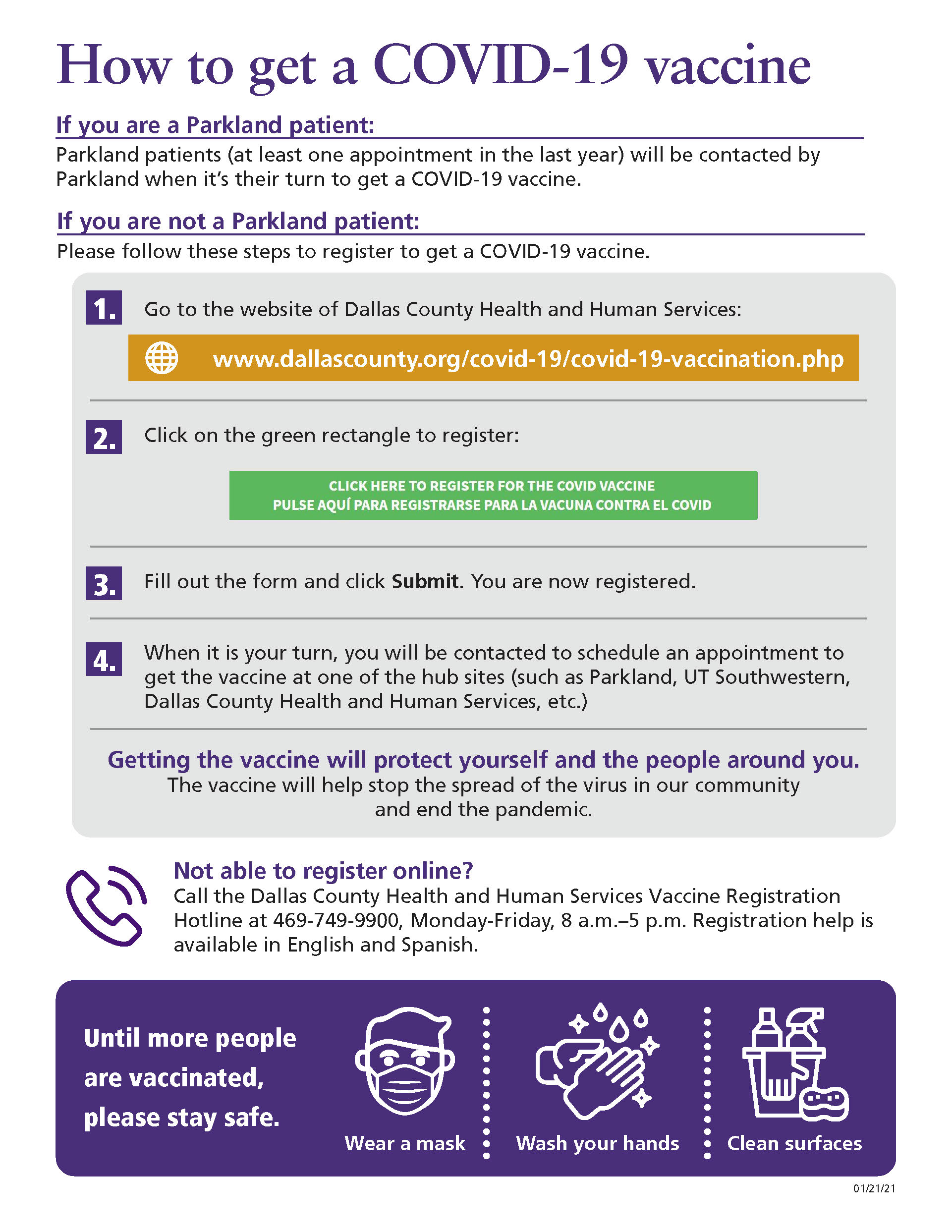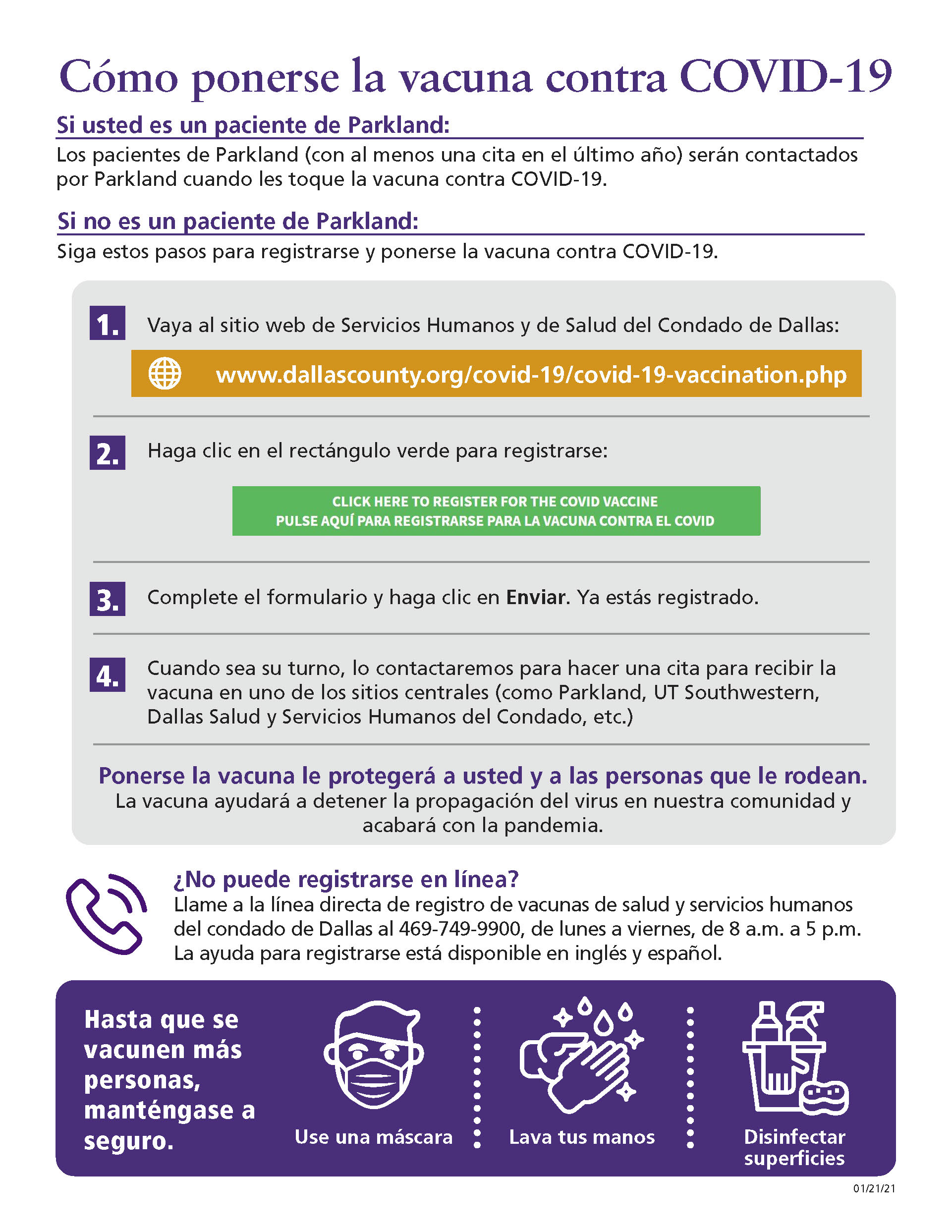 Mobile in-home vaccine resource for the City of Dallas
https://youtu.be/6cgxG-pQ3tc
Dr. Mark Casanova shares informative perspective of Dallas County COVID-19 crisis. Read the PDF here.
Dallas County Covid-19 Updates: https://www.dallascounty.org/covid-19/
Senior Source's COVID-19 resource guide. The guide includes resources for seniors, including information on specific grocery store hours dedicated to seniors, and guidance for those who are caring for seniors during the pandemic.
For information on scams related to Covid-19 please read the following pdf. COVID-19-Top-Scams.pdf
Updated information from the CDC on Coronavirus in the United States can be found at: https://www.cdc.gov/coronavirus/2019-ncov/index.html.
The most recent information about Coronavirus in Texas may be found at: https://dshs.texas.gov/coronavirus/.
Information from the World Health Organization may be found at: https://www.who.int/emergencies/diseases/novel-coronavirus-2019/situation-reports/
Proper hand washing protocol may be found at: https://www.cdc.gov/handwashing/pdf/wash-your-hands-poster-english-508.pdf
Guidance for Infection Control and Prevention – COVID-19 Nursing-Homes Hospice
Printable stickers for families, schools and groups!
https://www.cdc.gov/handwashing/pdf/hh-stickers-eng-5×3-p.pdf
For VNA Partners
https://www.cdc.gov/handwashing/pdf/handwashingPoster_D_8x11_ENG-p.pdf
City of Dallas Testing Information:
https://dallascityhall.com/Pages/Coronavirus-Testing-Sites.aspx
Social Isolation Resources
COVID-19-Social-Isolation.pdf