Shop and give! Every time you shop at your neighborhood Kroger or Tom Thumb or make a purchase on Amazon.com, a percentage of your purchases can be donated to VNA. Read the information below to link your Kroger and Tom Thumb cards to giving at VNA or directions on how to donate to VNA when you buy from Amazon. This is a great way to support VNA's mission to help seniors age with dignity and independence at home. Giving couldn't be easier!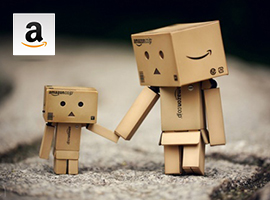 1. GIVE WITH AMAZON SMILE
AmazonSmile is a simple and automatic way for you to support your favorite charitable organization every time you shop, at no cost to you. When you shop at smile.amazon.com, you'll find the exact same low prices, vast selection and convenient shopping experience as Amazon.com, with the added bonus that Amazon will donate a portion of the purchase price to your favorite charitable organization. You can choose from nearly one million organizations to support.
Visit – Get started by visiting: https://smile.amazon.com.
Set VNA Texas – When asked, please login and choose VNA Texas – Dallas, as the organization you would like to support.
Shop on Smile.Amazon.com – After you have successfully set VNA Texas – Dallas as your desired organization. Simply shop on Smile.Amazon.com for all future Amazon.com purchases. Amazon will then donate 0.5% of all qualifying future purchases to VNA Texas on your behalf.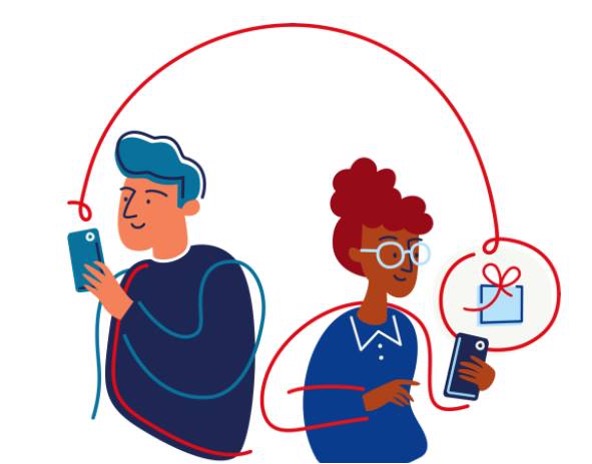 2. Donate your myWalgreens cash rewards to VNA through 2/28/22
We're participating in the myWalgreens donation program! You can donate your myWalgreens cash rewards to VNA thru 2/28/22. At Walgreens, you'll earn unlimited 1% Walgreens Cash rewards when you shop and you can choose how much to donate. It's that easy. Whether you'd like to contribute $1, $5, or more of your Walgreens Cash rewards you'll be making a big difference. It really adds up!
*Walgreens Cash rewards can be redeemed as a donation to designated charities as shown in your myWalgreensTM account in app or on Walgreens.com. Once Walgreens Cash rewards are redeemed for a donation, the exchange is not reversible and cannot be canceled once submitted. Donation is not tax deductible, and additional terms and conditions may apply. Walgreens reserves the right to change the charities that are eligible to participate at any time without notice.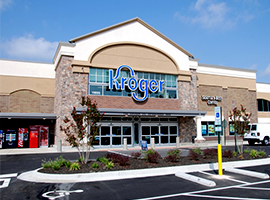 3. GIVE AT YOUR KROGER STORE
Kroger is committed to helping our communities grow and prosper. Year after year, local schools, churches and other nonprofit organizations will earn millions of dollars through Kroger Community Rewards®. Kroger Community Rewards® makes fund-raising easy…all you have to do is shop at Kroger and swipe your Plus Card!
Register – Giving through Kroger Stores is easy. First you must be a Kroger Rewards Card Member. Sign up here.
Click – Once you're registered. Log in and choose "Community -> Community Rewards" from the top menu. Here you will be asked which organization you would like to donate to.
Enter VNA – Please enter the VNA Texas NP number 81356 or choose VNA Texas, when prompted.
That's it. Now Kroger Stores will donate to VNA Texas on your behalf, just for shopping.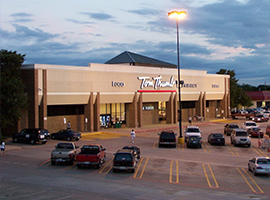 4. GIVE AT TOM THUMB STORES
It's easy to give through your local Tom Thumb stores. Simply fill out the pdf card found in the link below and turn it in to your local Tom Thumb. Then every time you make a purchase Tom Thumb will donate a portion of your qualified purchases to VNA Texas.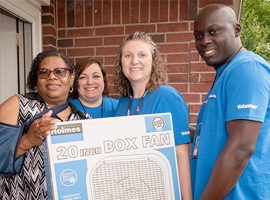 5. JOIN THE FAN AND HEATER CLUB!
Anyone who's ever lived in Texas knows how hot the summers can be and how quickly winter arrives! The summer months are some of the most dangerous for our elderly neighbors, and we always help keep them warm during the winter. We're challenging our generous supporters to help us keep them comfortable throughout the year by providing box fans in the summer and heaters in the winter. You can purchase a fan/heater on our Amazon Wishlist (below) or visit our easy, secure donation page here:
View Fan Drive       View Heater Drive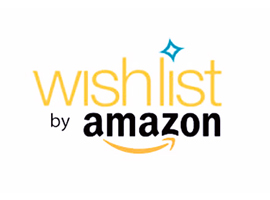 6. PURCHASE A WISH LIST ITEM
Help VNA, by purchasing simple items we need every day.
Throughout the year we receive many requests from VNA Meals on Wheels clients for items such as box fans, space heaters, and adult diapers. In addition, we often have groups visit the VNA Haggerty Center to assist with special projects that help brighten the day for the clients we serve. VNA also provides all Meals on Wheels clients with individually wrapped toiletry items in a hand-decorated holiday gift bag on Christmas morning through the Adopt A Senior program.
Attn: VNA Foundation
1420 W. Mockingbird Lane
Suite 400
Dallas, TX 75247
To check out our current needs, please click VNA Amazon Wish List
7. DOUBLE YOUR DONATION
Make your charitable donation go even further through your employer's charitable giving program. Use the search box below to search your employer and double your donation.